Protect Your Home with Disinfection Services in Fort McMurray
Paul Davis is available to help keep your property safe in Fort McMurray, from COVID-19 with our deep-cleaning services. Paul Davis continues to deliver first-rate emergency cleaning and restoration services, offering tranquility and relief through this global pandemic.
Sanitize Your Home and Keep Your Family Safe
Here are a few of the ways we can keep you safe in Fort McMurray:
Utilizing disinfectants and cleaning: At Paul Davis, disinfection is part of our job and we understand the proper means to take care of viruses, bacteria, microbial growth and other pathogens from your property.
Taking the correct precautions: Before we enter your home, we will confirm that we're healthy and verify that you are too so that no one is put at risk. In addition, we put on shoe covers so that outside contaminants won't be tracked into your home and working with face masks.
Offer up information: We will give our customers information about maintaining their health and safety. All customers may ask questions about viruses in the home and we will educate you according to the most recent company updates and procedures.
Trust Paul Davis to Adhere to the Highest Standards
Additionally, we use the latest methods in professional cleaning to provide more superior results. These include:
ULV Fogging: This is a preemptive approach to clean and cover floors and walls.
Fogging with Horizontal Surface Wiping: For surfaces that experience a lot of touching such as desks, door handles, computers, etc.
Fogging with Full Wiping: Industry accepted steps for confirmed cases of COVID-19. This is a comprehensive cleaning service that applies disinfectants to your cleaning facility.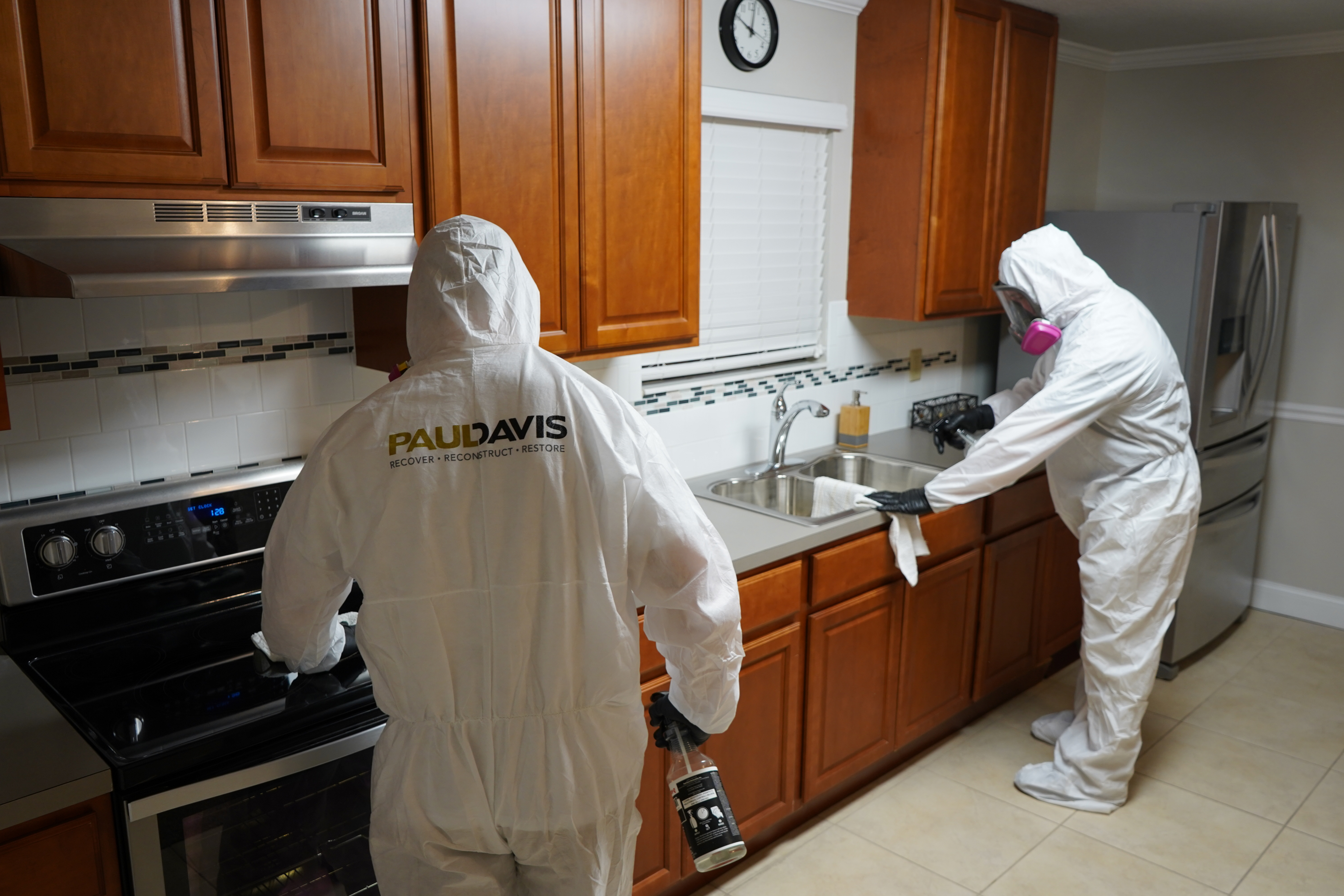 Let's Keep Everyone Safe
Cleaning and disinfecting is one of several services Paul Davis provides, and our background over the years is an advantage to you. We use the proper materials, techniques and equipment to address viruses, bacteria, microbial growth and other pathogens, so you can trust us to deliver tranquility while we disinfect your property.
Contact Paul Davis Today
This day in age, viral infections present a serious health hazard to society. Residential decontamination services do a good job to restore security and peace of mind. Contact the expert team from Paul Davis at (403)696-8886 to learn more about the steps we're taking to help during this pandemic. We have the expert training needed to completely sanitize your property.