Protect Your Residence with Disinfection Services in Langley, BC
Our professional restoration contractors have the experience and expertise in using effective cleaning solutions, industry-standard equipment and procedures that are proven to eradicate pathogens. Our customers' health is a main concern, so we approach our sanitation services with regulation and responsibility. We practice all the necessary steps as we provide residential decontamination services that will let your family avoid the harmful effects of bacterial or viral infections.
Protection for Your Home
Your safety and our employees' safety is continually a top priority at Paul Davis, particularly with this current pandemic. Our devotion and skill ensure we are taking care of cleaning services the correct way during these unstable times. We have always answered back promptly while adhering to the most recent information when we answer the call to any biological hazards, and now is no different.
Paul Davis closely monitors information from the Centers of Disease Control and Prevention (CDC), the World Health Organization (WHO) and medical specialists both nationwide and in the Langley, BC, area. By obtaining up-to-date and accurate information, we know we are taking the necessary precautions to preserve your well-being when we clean your home. Our cleaning and germ disinfecting services are a great safety precaution you can implement to make your property safe.
Trust Paul Davis to Adhere to the Highest Standards
Paul Davis uses professional sanitation methods that are different from traditional ones. These consist of:
ULV Fogging: This is a pre-emptive approach that cleans and covers walls, floors and other horizontal surfaces.
Fogging with Horizontal Surface Wiping: For surfaces that experience a lot of touching such as desks, door handles, computers, etc.
Fogging with Full Wiping: Industry accepted steps for confirmed cases of COVID-19. This is a comprehensive cleaning service that applies disinfectants to your cleaning facility.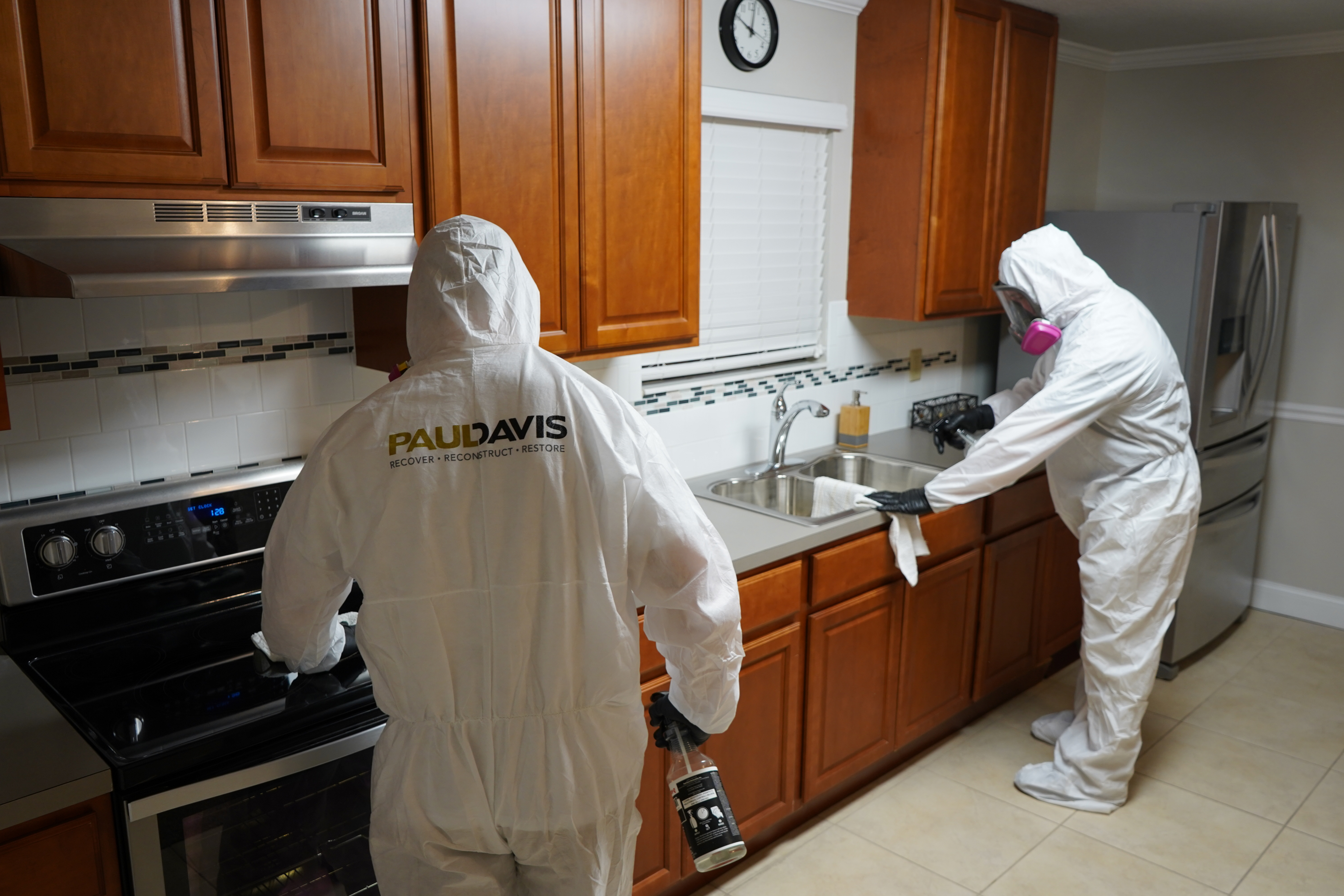 Let's Keep Everyone Safe
Cleaning and disinfecting is one of several services Paul Davis offers, and our background over the years is an advantage to you. We use the proper materials, methods and tools to combat viruses, bacteria, microbial growth and other pathogens, so you can count on us to provide tranquility while we clean your property.
Contact Paul Davis Today
Even today, viral infections remain a serious health hazard to society. Residential cleanup services do a great job to restore security and tranquility. Contact the experienced team from Paul Davis at 604-427-3133 for more information on the steps we're taking to address the COVID-19 outbreak. We have the professional training necessary to completely disinfect your home.